Written in The Global Journal of Golf Design and Development, February 2015
Work is being carried out to remodel the green on the seventh hole at Gig Harbor Golf Club in Gig Harbor,Washington.
Gig Harbor Golf Club was founded in 1961 is home to a par-35 nine hole course.
"Over the past several years, we have discussed re-modeling the seventh green complex for several reasons," Dan Marquett, president of Gig Harbor Golf Club, told GCA. "From a golf perspective the existing green had too severe of a slope to offer multiple pin locations and the slope made maintenance difficult due to inconsistent watering."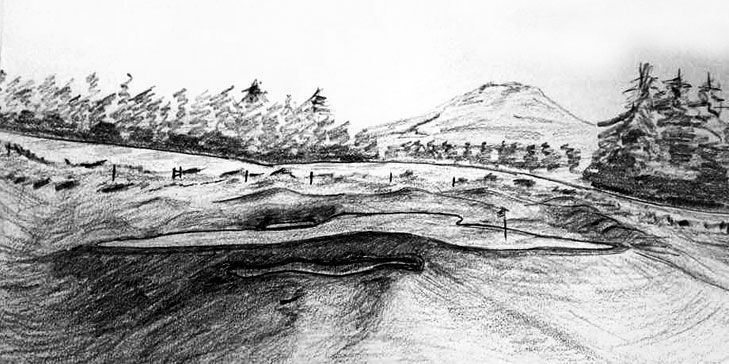 As the course at Gig Harbor is member owned, before work began plans were shown to the entire membership, who were overwhelmingly in support of making the changes according to Marquett.
Kip Kalbrener, owner of golf construction business Ridgetop Golf, has been brought in to redesign the seventh green and maximise the use of the site's natural terrain. Kalbrener is working with Mark Miller of the Miller Design Golf Course Architecture firm to carry out the plans.
"We are very fortunate to have Kip Kalbrener as a member of our club," said Marquett. "Kip recruited the help of Mark Miller to help create a design that maximises the use of the natural terrain, improves pace of play, and creates a signature hole that leverages the beautiful view of Mt. Rainier from the seventh green."
"Kip has been critical in helping our board understand the complexity of the project and communicating it to our members," he added. "His desire to see us maximise our investment as well as make important changes for our course in the long-term has been invaluable. He has a great eye, a no-nonsense approach to completing the project, and a fantastic ability to communicate a clear vision."
The green is set to reopen for play in late spring.